Meet Our Adult Teachers...
Heaven Bound Class
Teacher: Rev. Jerry Jeffers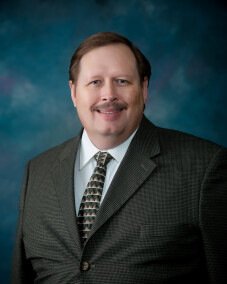 I joined Parkway in July 1976. I met my wife there in 1979, and we were married at Parkway in 1983. I have served as a Sunday School teacher since 1980, as a Lay Preacher since 1983, and as a Deacon since 1997. The Heaven Bound Class is a close-knit group of couples in their 30's, 40's and 50"s. In teaching, I stress an emphasis on Etymology (the study of the origin and meaning of words). Just one word in the Scripture can have a powerful life changingmeaning. "For by grace are ye saved..." (Grace-acceptable, favor, benefit, gift).
The Fellowship Class
Teacher: Lonnie Satterfield
After being raised in church and thinking for years that I was saved, I sincerely accepted Christ on November 28, 1968 at the age of twenty-one. The Lord has created in my heart the desire to
College and Career (18-26 years old)
Teacher: Pastor Todd Flanagan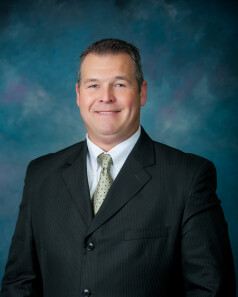 At the age of eight, I walked the aisle and made a profession of faith, and again at the age of ten. It was not until January 28, 1984, however, at the age of thirteen, that I truly came to know Jesus as my personal Savior. I knew the Gospel story; I believed Jesus was the Son of God; I believed the Bible was the word of God, But on Saturday night, January 28, 1984, during a revival at my church, I was gloriously saved! That night I saw myself as the wretched sinner I was, and the wonderful Savior Jesus is. I realized that it was my sin that put Christ on the cross; he took my punishment and place on the cross meant for me. What a difference HE makes when HE becomes more than just A Savior, but HE becomes YOUR Personal Savior! It would be thirteen years later(1997) that I would fully surrender my life to the Lord and answer the Lord's call on my life to preach the Gospel.
Highways and Hedges Class
Teacher: Dan Sims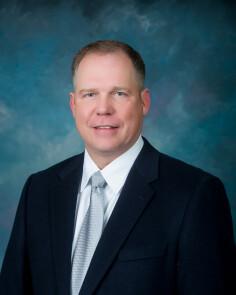 I thank God for His wonderful salvation and the gift of eternal life. It is a joy and privilege to teach the Highways and Hedges class at Parkway Baptist. One of the most prolific verses in the Bible commands us to study to show ourselves approved of God with the result of rightly dividing the Word of God (II Timothy 2:15). My desire is to join with my class in discovering the spiritual facets of living a Christ-centered life. It is important to understand those facets and live with joy, preservation, awareness, and commitment to the cause and commission of Christ.
Ruth Class (Ladies Class)
Teacher: Betty Kirk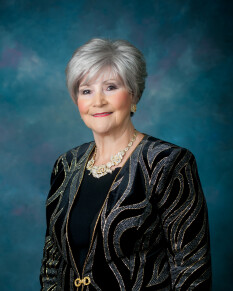 I was saved at the age of nine and have taught adult lady classes for over forty years. The Ruth Class is such a blessing to me, and everyone is so special. Each Sunday these ladies support one another as we study. I know that God has placed me with this special group of ladies to teach the principles and precepts of the Bible. I enjoy each time I get to fellowship with them. On behalf of our class, I would like to extend an invitation to our ladies to join us in Sunday School. We are located in the back section of the educational building on the left-hand side. Hope to see you there!
Crusaders Class
Teacher: Greg Taylor
Welcome to Parkway Baptist and the Crusaders class. I have had the wonderful privilege of teaching this exciting group of people for many years. This adult class of men and women (usually 40 yrs. and up), are truly a blessing. If you are looking for a class of mixed aged adults, that has a good mixture of singing, testimonies, prayer requests, and where the Word of God is taught in a way that will inspire and encourage your heart, then on behalf of our class, I would like to invite you to come and join us in the Crusaders Class. We are located in the choir room.
BASICS
Teacher: Jay Samples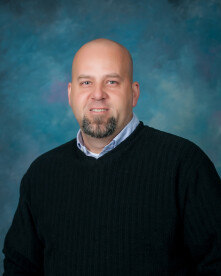 Join us each week as we study and search for ways to be on mission with God. Our class is the newest class at Parkway Baptist, and we are a blend of mixed adult (married and singles). Come help us build our class for the glory of God as we get back to the B.A.S.I.C.S.
Believers Class
Teacher: Robert Cravatt
Covenant Keepers
Teacher: Nathan Smith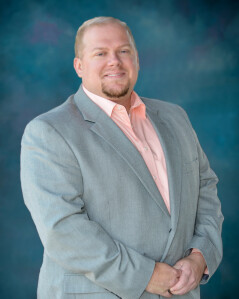 I was raised in a Christian home, and my family attended church regularly. I have memories of going to Sunday school and attending church as young as 4 years old. The Lord saved me when I was seven years old while going to VBS. It was at a friend's church because my church had already had VBS that summer. I remember having a strange feeling while the preacher was talking to us about Jesus and what He can do for us. Then we went to our classes that corresponded with our ages. I had that strange feeling again when the teacher was telling us about the plan of salvation. Then he asked us to bow our heads to pray. While our eyes were closed, the teacher asked us to raise our hand if we wanted to be saved. I raised my hand. After that, the teacher went through the Romans Road to salvation. That night, I accepted Jesus as my personal savior. Even though I was seven years old, I can still remember the tugging sensation at my heart and then the sense of relief after I was saved.
Meet Our Children and Student Teachers...
Tiny Tots Class (2's & 3's)
Preschool Teacher: SHELLEY SLATTON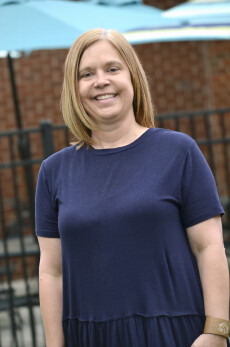 Sunshine Class (4's & 5's)
Preschool Teacher: DanIEL AND GRACE GIBSON
Primary Class (Ages K-1st Grade)
Teacher: Karen Payne
The Primary Class is located on the second floor of the Sunday School building. At the beginning of each school year, the students select a theme, and we decorate our classroom based on the theme. We have an interactive classroom and all students participate in many projects. My goal as the teacher is to teach basic Biblical principals to the children:A) Each child is a gift from God and wonderfully made (Psalms 139:14)B) Sin is what separates us from God (Romans 3:23; 5:12)C) Trusting in Jesus Christ as your Savior is the only way to receive salvation (John 14:6)
Primary Class (Ages 2nd-3rd)
Teacher: Amanda Altman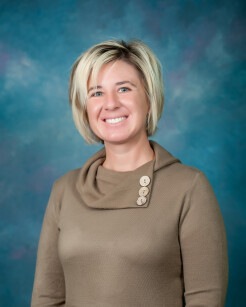 I was looking and praying for a way to become more involved in church, and then the opportunity of teaching Sunday school was presented to me. My prayer is that God uses me to provide an environment where young children can thrive in the learning of God's Word and apply it to their lives. I am so excited to be a part of the Parkway Baptist Children's Ministry. I strive to instill a love and passion for learning God's Word with the second /third graders while in Sunday School. It is a great place to learn and grow through the reading of bible stories and discussions that are age appropriate. Please join us for a fun time of learning God's Word.
Friendship Class (Ages 4th-5th Grade)
Teacher: Bill and Heather Leggett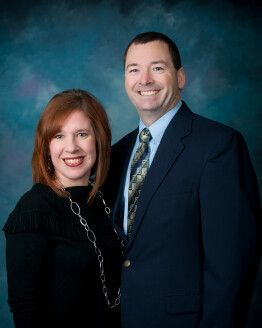 I grew up the youngest of six kids just outside of Chicago, IL., and after my Dad was saved when I was three-years-old, going to Church was not an option. I heard all the Bible stories and memorized many verses, but my heart was not changed. As I got into Middle School and High School, I was hanging out with the wrong crowd and heading down a path of eventual destruction. Going to church was no longer a part of my life, but I had a youth leader that never gave up on me. On Feb. 16, 1986, at the age of 19 I was invited to a youth activity, that night I asked Jesus into my heart. In 1990, I met Heather at Tennessee Temple University, and we married on May 23, 1992.
Phil. 3:10 "That I may know Him, and the power of his resurrection, and the fellowship of his sufferings, being made conformable unto His death."
We count it a great privilege for the opportunity to teach the Friendship Class. Our goal for the class is to know Jesus and make Him known. We also want them to understand that it isn't necessary to cross the ocean to be a missionary. We hope to enlighten our class to be missionaries in their school, neighborhood, ball team and even their own home. Our prayer is simply that they will GO.
Middle School Class (6th-8th Grade)
Teacher: Caleb and Caroline Jones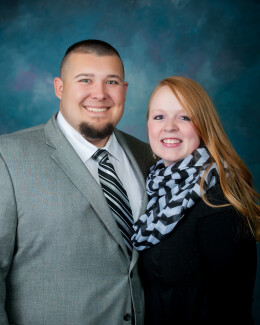 As a young boy at the age of eight years old, under the preaching of Pastor Johnny Hunt I came to know the Lord. It was not until a few years later I truly understood the sacrifice that was made on my behalf. I remembered my grandfather telling me "Caleb if you were the only person in the world God would still send his Son to pay the price for your sins." It was then it really hit home with me that the price for sin was paid by Christ even while I was a guilty sinner. Going through High School, I realized I was in a school system that was trying to discredit the marvelous creation of our Creator and deity of Jesus Christ. I knew I would have to take a stand for what I believed to be true. It was time to be the light. I was a member of the Parkway youth and being a part of the youth group made a significant impact on my life. The youth ministry helped me to grow in truth, being able to witness to kids at school, and being the Christian I was called to be. Going off to college, I drifted from being faithful and found myself going down the wrong path. God in His grace, however, helped me to turn to Him in faith. I became a member of Parkway Baptist several years ago, and I surrendered to the call to preach on December 22, 2013. With the middle school class, Caroline and I want to provide the class with a Biblical outlook on life that will prepare them for the road ahead. Helping them to understand the only "cool" social class they can be a part of is being a child of God. My prayer for our kids is that we do our part in creating a firm foundation on the truth of God's Word.
High School (9th-12th Grade)
Teacher: Steve Bradley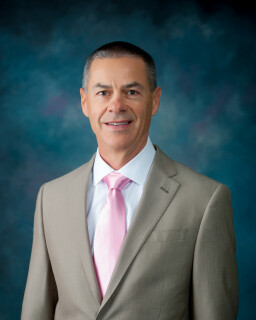 The Lord has allowed me to teach the High School Sunday School class for 15 years. My goal is to equip our teens with Biblical principles that will help them as they grow in maturity through a very important time in their life. I have also worked with our youth group for over 20 years and serve as a deacon in our church. Working with the youth group over the years has allowed me to stay in tune with the issues and problems our teens face.