Drama Director: HAILE SAMPSON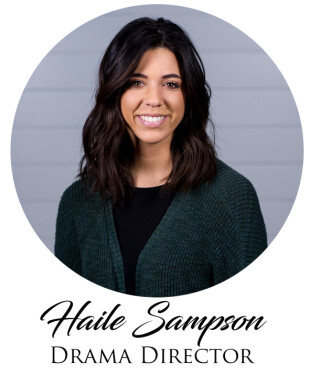 Our Purpose:
To nurture and utilize the talents that God has given us, so Christ can be glorified through us. Furthermore, it is our desire to evangelize by presenting the Gospel to our community through the powerful means of music and drama.
Missional Statement:
The Drama Ministry is here to create special opportunities for all members who want to express their faith in Christ in a creative manner. The Drama Ministry provides the opportunity to understand God's Word in narrative and visual form.
Ministry Opportunities:
The Drama Ministry consists of all sorts of talents from... public speaking, drawing, sewing, playing a musical instrument, singing, signing, crafts, woodworks, faith, teaching, praying, and any other special blessings from God.
If you would like to be a part of this exciting and fun ministry, see HAILE SAMPSON or contact the office.