Directors: Larry and Georgia Chandler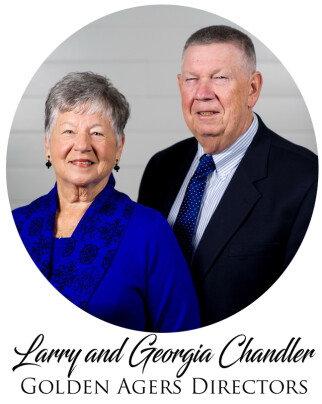 The Golden Agers at Parkway Baptist are some of the most active members of our church. Larry and Georgia, along with their wonderful team of leaders, extend a warm and loving invitation to all "senior saints" to join them in their activities.

Luncheons, Biblical teaching, music, and wonderful fellowship are a typical monthly schedule of activities for the group. During the year, they enjoy trips, such as: Shopping in Crossville, TN, Retreats in Gatlinburg, TN, and a host of various outings that are fun for the whole family.

You will find that the Golden Agers ministry is centered on honoring the Lord Jesus Christ through their various activities. If you are looking for a ministry in your older stages of life, look no further than the Golden Agers at Parkway Baptist.

Contact us at 706-866-0325 to find out how you can get involved today!