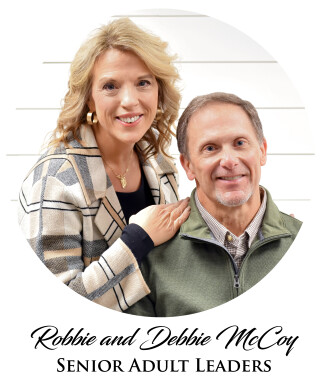 Robbie and Debbie, along with their incredible team of leaders, extend a warm and loving invitation to all "senior saints" to join them in their activities.

A typical month's calendar of events for the ministry includes luncheons, biblical teaching, music, and delightful fellowship among the members. Additionally, they love travels throughout the year, including shopping in Crossville, TN, getaways to Gatlinburg, TN, and a variety of other adventures that are enjoyable for senior saints 55-years old and up!

You will find that this ministry is centered on honoring the Lord Jesus Christ through their various activities. If you are looking for a ministry in your older stages of life, look no further than the Senior Adult Ministry at Parkway Baptist.

Contact us at 706-866-0325 to find out how you can get involved today!