Meet Our Adult Teachers...
Heaven Bound Class
Teacher: Rev. Jerry Jeffers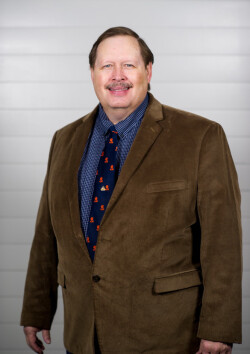 I joined Parkway in July 1976. I met my wife there in 1979, and we were married at Parkway in 1983. I have served as a Sunday School teacher since 1980, as a Lay Preacher since 1983, and as a Deacon since 1997. The Heaven Bound Class is a close-knit group of couples in their 30's, 40's and 50"s. In teaching, I stress an emphasis on Etymology (the study of the origin and meaning of words). Just one word in the Scripture can have a powerful life-changingmeaning. "For by grace are ye saved..." (Grace-acceptable, favor, benefit, gift).


The Fellowship Class
Teacher: Lonnie Satterfield
After being raised in church and thinking for years that I was saved, I sincerely accepted Christ on November 28, 1968, at the age of twenty-one. The Lord has created in my heart the desire to understand what the Bible really teaches. My intention for the Fellowship class is to enable each student to be ready to answer others Biblically concerning Biblical subjects. (Colossians 4:5-6)


College and Career (18-26 years old)
Teacher: Pastor TREY AND WIFE CHARITY HOLLAND
Attending church has always been apart of my life. I was raised in a great home, and in a great church. On an evening service, my pastor Bill Broom was preaching on the rapture of the Church. As a young boy I went home knowing with every fiber in my body that if Jesus was to come back, I would not be going home with him. I could not sleep that night. In the middle of the night, I woke my parents. I told them that I wanted to go to heaven, that I wanted to get saved. In that moment I ask Jesus to save me, to forgive me of my sins, and that I was trusting in what he has done to get me to heaven. From that moment my life has never been the same. He later called me to preach, and at the age of 23, I accepted my call. Now I can call it a privilege to serve as the College Pastor for this great church. My goal for my College and Career students is to lead them toward the everlasting truths in scripture. It is a crucial time in the life of these students. They will have decisions to make that will impact them for the rest of their lives. Therefore, it is critical to pour the Word of God into their lives, so that they will know the paths they should walk. Our ministry is based on the principles and precepts of the Bible designed to equip, motivate and educate. It is an exciting atmosphere, where we will unify together to further the Gospel, and reach our community. Most of all we will be looking to Jesus, and doing what we may to please and Glorify him. HE IS WORTHY!

Highways and Hedges Class
Teacher: Troy Norris
I thank God for His wonderful salvation and the gift of eternal life. It is a joy and privilege to teach the Highways and Hedges class at Parkway Baptist. My desire is to join my class in discovering the spiritual facets of living a Christ-centered life. It is important to understand those facets and live with joy, preservation, awareness, and commitment to the cause and commission of Christ.


Ruth Class (Ladies Class)
Teacher: Betty Kirk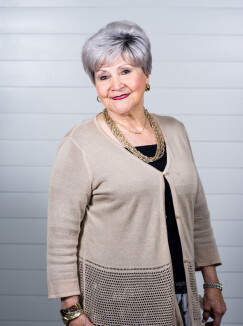 I was saved at the age of nine and have taught adult lady classes for over forty years. The Ruth Class is such a blessing to me, and everyone is so special. Each Sunday these ladies support one another as we study. I know that God has placed me with this special group of ladies to teach the principles and precepts of the Bible. I enjoy each time I get to fellowship with them. On behalf of our class, I would like to extend an invitation to our ladies to join us in Sunday School. We are located in the back section of the educational building on the left-hand side. Hope to see you there!


Crusaders Class
Teacher: Wendell Boring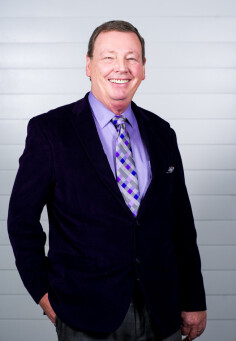 Welcome to Parkway Baptist and the Crusaders class. I was raised in a Christian home; we were in church every time the doors were open. I was saved the summer I was 8-years-old. I was at my sister's house, and she came to me and asked me if I would like to be saved. We were in a revival that week at the church and looking back, the Holy Spirit had been dealing with me all week long, and I had just not moved. When my sister asked about salvation, I felt a strong pull of the Spirit and said, "yes, I would like to be saved," we knelt by the couch at her house at 4:00 in the afternoon and I asked Jesus to save me and come into my heart. I felt such joy at that moment, and could not wait to tell my parents and friends what the Lord had done in my life. A few weeks later, that same sister asked me if I was saved and I replied "yes" and she said, "how do you know?" And I told her I believed God did what He said He would do, I asked Him to come in, and He did. That week after I got saved, I witnessed to the other boys at the church and led my 1st soul to the Lord. I was baptized a few weeks later in a large pond by my pastor, Brother Austin Cook.

B.A.S.IC.S.
Teacher: Jay Samples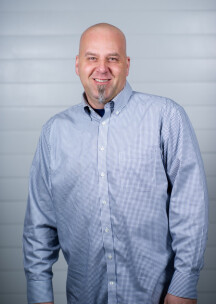 Join us each week as we study and search for ways to be on mission with God. Our class is the newest class at Parkway Baptist, and we are a blend of mixed adults (married and singles). Come help us build our class for the glory of God as we get back to the B.A.S.I.C.S.
Believers Class
Teacher: Robert Cravatt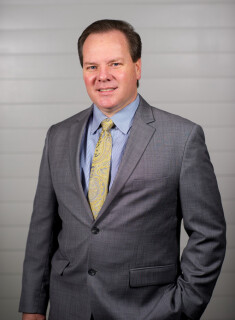 Covenant Keepers
Teacher: tyler young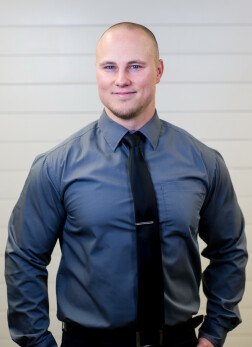 I accepted Jesus as my personal Savior as a young man when I was in High School. Several years after graduating after High School I began to teach youth Sunday school class at my home church and also serving as youth director as my first stint in ministry in September of 2007. In March after running from the call I surrendered my life to preach the gospel March 9th of 2014 at the age of 27 years old. I was licensed as a minister on January 11, 2015, and ordained March 1, 2015. Later, I eventually served as an assistant Pastor for one year and then Pastor for a year and a half at my home church. During that time, I starting writing devotional books entitled, "A true beginning" and "Turning your life from ordinary to extraordinary". God has blessed my lovely wife Amberly, two kids (Tyson and Aleeia), and myself throughout every ministry that he has placed before us and we love to serve him. My family and I joined Parkway Baptist on October 8, 2017. My wife and I began our journey here serving as the 4th/5th grade Sunday school teachers in January 2018. Then, July 7, 2019, I accepted the role of Sunday School Director where my main goals are to ENCOURAGE, ENGAGE, ENDURE, and ENJOY. How I do that is by ENCOURAGING the teachers and students every week, ENGAGE in their lives by prayer and support, ENDURE the adversity that may come our way by Satan's fiery darts, and ENJOYING what I do and the journey set before me.
November 3, 2019, I began teaching the young couples Sunday school class called the "Pathfinders" which have since merged with a class I now teach called the "Covenant Keepers". The Covenant Keepers class is a mixture of young adults in their 20's, 30's, and 40's that desire to draw closer to God, closer in their marriage, and engage in the ministry. As a teacher, my goal is to connect with the students so that we may KNOW Christ, GROW in Christ, then GO for Christ. I strive to achieve all these goals by making sure that Christ is the central focus of all that I do and that it is done out of love and for him. I look forward to what God is going to do at Parkway Baptist!

Tiny Tots Class (2's & 3's)
Preschool Teacher: SHELLEY SLATTON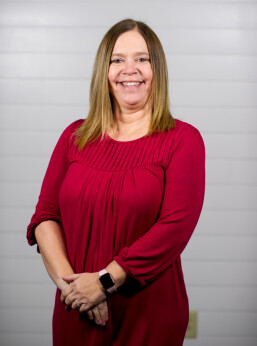 I am very excited about teaching the 2/3's Sunday school class at Parkway Baptist. I have been married to Bryan Slatton since 2010. We have eight children together. We would love for your children to come and enjoy our Bible lessons, crafts, music, and even snack time with us. Sunday school is very important to our family, and we hope it's yours too. We would love the opportunity to invest in your kids as we tell them about God's love from the Bible each week.
Sunshine Class (4's & 5's)
Preschool Teacher: Andrew and Amber Erwin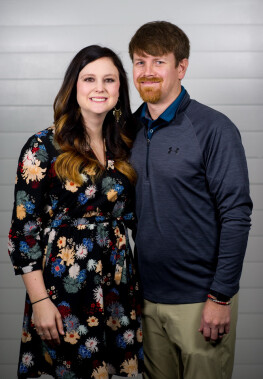 We are so excited to be a part of the Sunday School ministry at Parkway Baptist. We have been married since 2010 and have two boys of our own. It is our hope that we will instill in them the importance of attending Sunday School and getting plugged into God's word. Our goal for this class is to use age-appropriate Bible stories, music and crafts to get the kids excited about learning what God has for us. We hope that they leave eager to share God's love and apply what they have learned to their own life. Join us on Sunday for donuts and lots of fun!


Primary Class (Ages K-1st Grade)
Teacher: Karen Payne
I frequently attended church with my Grandma as a child. One Sunday, a lot of people went to the altar including me and I cried and was told that I had gotten saved. I did not understand what salvation was but I had been told I was saved. I lived eight more years thinking that I was saved but at the age of fourteen, I was convicted of my sins. On a Sunday night, our pastor had preached both services about the consequences of sin. I was truly saved that night, August 14th. It is so wonderful to know that God does not give up on us when we fail him but continues to love us patiently. When I started teaching Sunday school, I was asked to fill in until a permanent teacher was found. Over time, no other teacher has appeared and I now understand what part of my calling is. I feel that children should be taught:
(1) God loves them more than anyone else.
(2) God made them unique and that makes them so special.
(3) And there is only one to get into heaven, salvation. If seeds are planted and watered, they will bloom and grow in time just like children.
Primary Class (Ages 2nd-3rd)
Teacher: Amanda Altman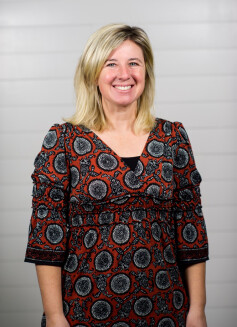 I was looking and praying for a way to become more involved in church, and then the opportunity of teaching Sunday school was presented to me. My prayer is that God uses me to provide an environment where young children can thrive in the learning of God's Word and apply it to their lives. I am so excited to be a part of the Parkway Baptist Children's Ministry. I strive to instill a love and passion for learning God's Word with the second /third graders while in Sunday School. It is a great place to learn and grow through the reading of bible stories and discussions that are age-appropriate. Please join us for a fun time of learning God's Word.
Friendship Class (Ages 4th-5th Grade)
Teacher: Daniel and Stephanie Walker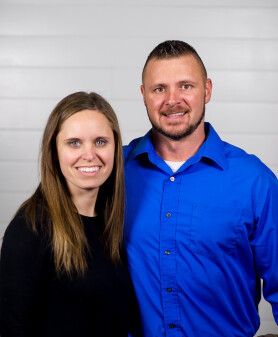 Stephanie and I count it a great privilege to be able to teach the 4th and 5th graders of Parkway Baptist. We were both raised in church and agree that Sunday school is an integral part of a child of God's growth in his/her spiritual maturity. We have been married since 2005 and try our best to raise our three children with biblical principles. We look forward to instilling those principles into our class by studying God's word and finding the promises he has for us before they head into our youth group and middle school years. This world is hard, but our God is big. We look forward to teaching your child!

mIDDLE AND High School (6th-12th Grade)
Teacher: Steve Bradley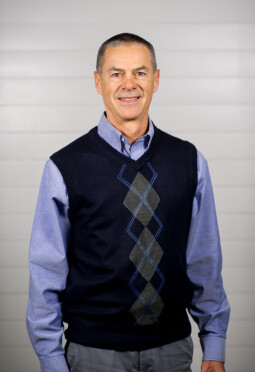 The Lord has allowed me to teach the High School Sunday School class for over 15 years. My goal is to equip our teens with Biblical principles that will help them as they grow in maturity through a very important time in their life. I have also worked with our youth group for over 20 years and serve as a deacon in our church. Working with the youth group over the years has allowed me to stay in tune with the issues and problems our teens face.