children's Director: Robin flanagan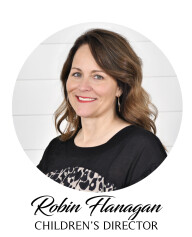 Mission:
Our mission in KIDS POWER is to follow the Lord's will and direction in leading children to a saving knowledge of the Lord Jesus Christ. Our desire is to build strong spiritual foundations though Biblical teaching that will produce life-long servants for Christ.
Goal:
Our goal is to create a fun, interesting, and life-changing environment, which teaches and trains children how to grow in their relationship with the Lord. We believe this is accomplished by teaching the truths of the Bible using the Scriptures, media ministry tools, videos, games, praise songs, and many more children's resources.
Time:
The children's church ministry is available every Sunday in both services for ages K-5th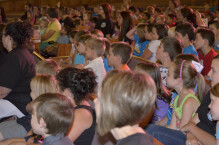 grade. The children will be dismissed from the main auditorium and directed by our staff to meet in the Fellowship Hall after our time of worship music ends.
Educating each child about the love of the Lord Jesus Christ is truly our passion at Parkway Baptist. Your children will enjoy what they experience in the children's church. Parents, take advantage of this wonderful opportunity in developing your child's spiritual life. Enroll them in children's church this Sunday!
Each Sunday your child will learn something about POWER: Praying, Obeying, Worshiping, Encouraging, & Reaching their friends for Christ.